Exhibition Catalogue

Published on the occasion of the exhibition
Vokes and Peters: Detail and Manner shown
at Artisan from 1st March to 9 April 2016

Words by Aaron Peters and Stuart Vokes
Image 01 by Toby Scott
We've never considered ourselves to be furniture designers, though our work as architects often overlaps with other disciplines. How can you design a room without considering its occupation, its furnishings?
In this exhibition we present a selection of the pieces designed during our time as practicing architects. Some are by-products of a particular building project; all are derived from our architectural preoccupations.
Small-scale design projects, such as loose furniture, are important to us for a number of reasons. Intimate building details like a door handle, bespoke cabinetry, handrails, and the like, represent moments of direct interface between buildings and their users. They are the components that are physically touched and manipulated, the things that we place our body against; we feel their contours on our palm, try our weight against their heft. These elements offer us an opportunity to engage our audience in a direct, intimate way.
It is in the details that we often feel most able to discern the personality of the designer(s). The particular way that an architectural practice might resolve the end of a bench or join two materials can sometimes be as recognisable as the contours of their faces.
As time has progressed we have increasingly recognised the beginnings of our own practice 'manner', a kind of architectural syntax that is both personal and intrinsic to our collective way of working. Early on, our principal inspiration was the built-in furniture of the Portuguese architect Alvaro Siza and the North American architect Louis Kahn. We admired their reductive palette of materials composed in broad surfaces of timber, plaster and stone. Gradually, we have added more local influences. Brisbane's vernacular of painted wood, refined carpentry and formal asymmetry has an aesthetic of austerity that neatly dovetails with our admiration for Kahn and Siza. Impressions of timber arches, single skin tongued and grooved walls, decorative moldings, and anonymous DIY improvisations have crept into our work.
Over time, we have attempted to blend the studied precision of the contemporary cabinetmaker's casework with the less exacting hand of the modern carpenter. We want to embrace imperfection and oddity. We want to engage both the senses and the intellect. We want to design places, buildings and objects that are grounded in our experience and understanding of the place in which we live and work.
Moments of Expression
Invited essay by Doug Neale
Image 01 by Christopher Frederick Jones
Image 02 by Jon Linkins
It is not uncommon nor surprising for architects to bring furniture design within their repertoire and portfolio. There is a significant industry that surrounds the production of contemporary furniture promoted as 'architect-designed'. Such items carry a certain cache of prestige and the distinction of status at the selling [and price] point for the furniture market. There are, of course, obvious connections between furniture and the design of spaces they populate. These can lead to opportunities to expand a reputation or the remit of a commission; or to extend conceptual control over every facet of an executed work.
However, architects, serious architects; can also find designing and making furniture fruitful for embellishing, extending and experimenting with ideas that might resonate with the principal vocation of designing and making buildings. Stuart Vokes and Aaron Peters readily admit they are not furniture designers. Yet one can see in their quirky, almost site specific; certainly client specific, generation of furniture-scale constructions a developing portfolio of thoughtful and considered furniture that is in turns both bespoke but also casually in tune with the lessons learned and applied to their domestic architectural work. Work that is often constrained by limitations of space, budget, material and construction: a kind of aesthetic of austerity. Not so much 'less is more' rather 'less is all'
These lessons bring to the fore a consideration of marking a distinction between detail and manner, where detail is less an emphasis on an elementally scaled resolution of construction and more of an exposition of ideas that are clearly present and intelligible across all scales; from the most abstract to those parts of buildings one engages through the senses. Whether these be sight or touch or sound and so on. Here the control of detail is contingent on resolving compositional aspects of the work whereas manner can be seen in the how that that set of intentions is executed and revealed as a kind of narrative of the detail.
Vokes and Peters have extended and evolved a consideration of narrative in their work as a mode of expression but also as a methodological basis to their design processes and practices. Within this narrative the furniture pieces operate as 'companions' within spaces triggering, often prosaic, but nevertheless intimate moments of use and interaction. Whether it be a personal library; multiple table units that come together for special occasions or stand apart at other times; or a hall stand bureau for charging a mobile phone: touchstones of daily life that reveal and carry expression in the moment. As such these 'companions' also possess formal properties resolved through an interest in the nature and character of material as much as the expression of function: the 'mille feuille' texture of the cut edge of plywood is revealed through notch and joint while solid timber table legs taper and land, grounded to the floor. In so doing the 'companion' becomes 'figure': a kind of knowing but silent witness to the space it occupies and in whose language it speaks.
The value then of furniture pieces, for an architect, is that the trajectory from conception to realisation of the piece can occupy an arc that more swiftly engages ideas and their resolution thereby setting up a kind of counterpoint to the architectural work that is autonomous yet synchronous. One that isn't necessarily imitating the architecture but most certainly attuned to a kind of architectural-ness revealed in certain moments of expression: detail and manner attained and subsumed.
—Douglas Neale
Collected Pieces
2006–2016

The work featured in this exhibition was designed by Stuart Vokes and Aaron Peters whilst at the following architectural practices:

Owen and Vokes
2003–2012

Owen and Vokes and Peters
2012–2015

Vokes and Peters
2015–Present

Stuart and Aaron wish to thank Paul Owen and past and present staff for their significant contributions:

Dylan O'Brien
Tilde Sheppard
Ben Carson
Emma James
Jared Bird
David Twohill
Wesley Kelder
Lucy Jeffries
Michael Lineburg
Chris Skinner
Nicholas Skepper
James McDowel
Ben Coulston
Sam Charles-Ginn
Kirsty Hetherington
Hannah Robertson
Steve Hunt
Bill Ellyett
Emma Robinson
Sam Bresnehan
Emma Denman
Greg Clarke
Paige Lee



Personal Library
2006
Built
Images by Jon Linkins
Block Models
2008
Built
Image by Tammy Law
Collaborators Emma James & Nick Flutter

Ewan & Charlie Library
2008
Built
Image by Jon Linkins
Utility Table
2008
Built
Image by Jon Linkins
Bedside Library
2010
Built
Image by Jon Linkins
Collaborator Michael Lineburg
Palazzo Chair
2010
Unbuilt
Boxarch Stool
2011
Unbuilt
Mousesadine Libraries
2011
Unbuilt
Mousesadine Stools
2011
Unbuilt
Vulture Street Library
2011
Unbuilt
Gaudi Library
2012
Unbuilt
Gaudi Library Bench
2012
Unbuilt
UQ Summer Exhibition
2012
Built
Image by Aidan Murphy and Aaron Peters
Collaborator Michael Dickson
Piano and Tuning Fork Stools
2012
Built
Image by Aidan Murphy and Aaron Peters
Collaborator Paul Owen
Splint Leg Tables and Stool
2012
Built
Image by Jon Linkins
Collaborator Michael Lineburg
Paula's Bureau
2013
Built Image by Alicia Taylor
K&J Tables
2014
Built Image by Jon Linkins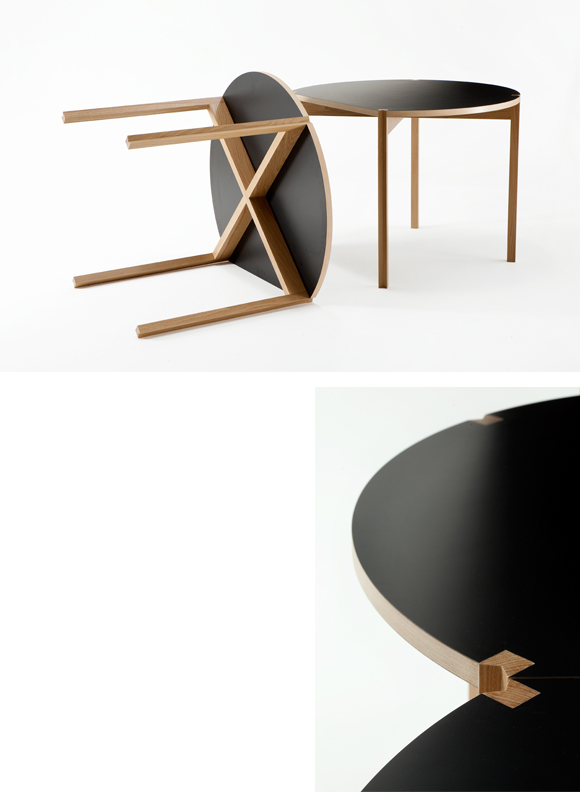 P&G Table
2015
Built
Image by Jon Linkins
Mast Bedside Tables
2015
Prototype
Collaborator Rory Morgan
Mast Coffee Table
2015
Unbuilt
Collaborator Rory Morgan
Mast Hall Stand
2015
Unbuilt
Collaborator Rory Morgan
Mast Pendant Light
2015
Unbuilt
Collaborator Rory Morgan
Mast Storage Tower
2015
Prototype
Collaborator Rory Morgan
Mast Toothbrush Holder
2015
Prototype
Collaborator Rory Morgan
Mast Armchair
2016
Unbuilt
Collaborator Rory Morgan
Artisan Collection
2016
Protoype
Collaborator Michael Miscamble